---
The Yamaha Junior Original Concert Series (JOC) program offers Yamaha Music School students aged 15 or younger the opportunity to perform their own compositions in concerts around the world.
Since 1972, the JOC program has expanded globally as an activity to promote the growth of children. In the United States, JOC concerts are given each year at the class, school, regional and national levels. Students from the US also participate at the International Junior Original Concert which features musical compositions from children worldwide.
Many JOC participants have gone on to highly successful professional careers in music and other fields, and have won high praise from musicians and audiences around the world.
Click the link to go to the Yamaha JOC webpage.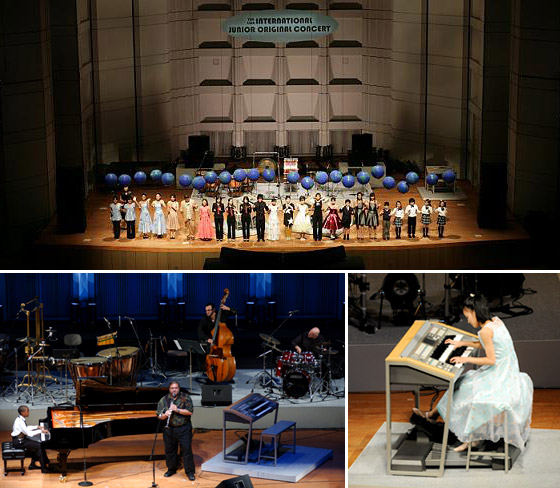 With over 50 years of experience and more than FIVE MILLION graduates, the Yamaha Music School is the world's largest piano education program. Currently more than 500,000 students across the world are enrolled in Yamaha Music Courses, and Bill Jones School of music has them available for you here at our school.
Yamaha's courses begin with children as young as 3 years old and go through 12 years of age. Students can continue to progress through the curriculum for up to eight years of learning. Enrollment begins for our Fall semesters in July, and for the Spring semesters in January.
Children not only learn sight reading, theory and technique as in traditional lessons, but also Singing, Ensemble Playing, Keyboard Harmony, Arranging, Improvising and Composing.
Yamaha Music Schools have gone on to win National and International competitions and Scholarships in addition to learning a skill that will reward them throughout their life.
Bill Jones Music School is an authorized Yamaha Music School.
Be sure to ask School Director, Marjorie Jones about registering for lessons for yourself, family member or child! Call: 865-690-6465 or email: Marjorie Jones
Performance Samples
Megan Chang
Calvin Lu
Audrey Wang
Eric Ho