We have several different Yamaha digital pianos models to choose from at
Bill Jones Music.
We have p Series, Clavinovas, Series, Modus, Hybrid and Digital Grands
Ever since the original Yamaha Disklavier introduced the marvels of hybrid acoustic/digital pianos back in 1986, these computer-age 'player' pianos have evolved into instruments that can reproduce 'live' acoustic piano concerts and ensemble music with instrumental backings and vocal tracks. The Disklavier Mark IV takes this all a step further. Yamaha's unique combination of both acoustic and digital superiority has made it the obvious choice of music-lovers, pianists, and educators worldwide. Its easy-to-operate user functions make the Disklavier a breeze to customize and automate, always giving you the right music at the right time.
Play a superb Yamaha Grand Piano.
Relax to the sounds of the world's greatest music on internal music.
Let Disklavier pianos help you create your own music.
Preserve your musical memories thorugh the recording feature.
Listen to Disklavier Radio all year long (subscription required)
Bill Jones Music carries Yamaha electric and acoustic guitars and kits with everything you or your student needs to get started playing the guitar.

We also carry acoustic guitars for more advanced players.
Stop by and see us to try one out!

Some of our Yamaha guitar endorsers include: Randy Jackson, Mike Stern, Michael Anthony, Nathan East, Bill Kelliher and Billy Sheehan.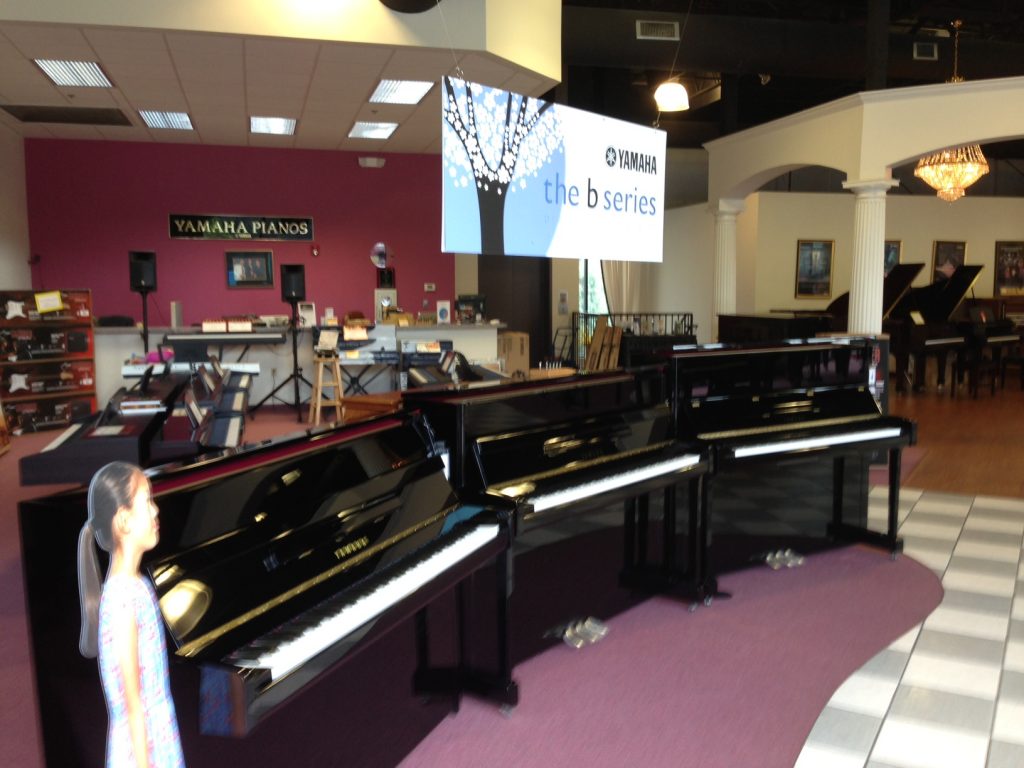 Available in both traditional acoustic and "Silent" models, the Yamaha b Series piano offers a sturdy contemporary design that features back posts for added strength, while the specially designed soundboard and high-grade hammers endow the b1 with an unrivaled richness and sound depth for a 43″ piano. Yamaha's renowned, pure, clear tone and easy to play, responsive keyboard touch make this upright perfect for beginning piano students.  Designed for schools and rehearsal areas, these P Series Studio Pianos are often chosen by experienced players for both home and professional use.